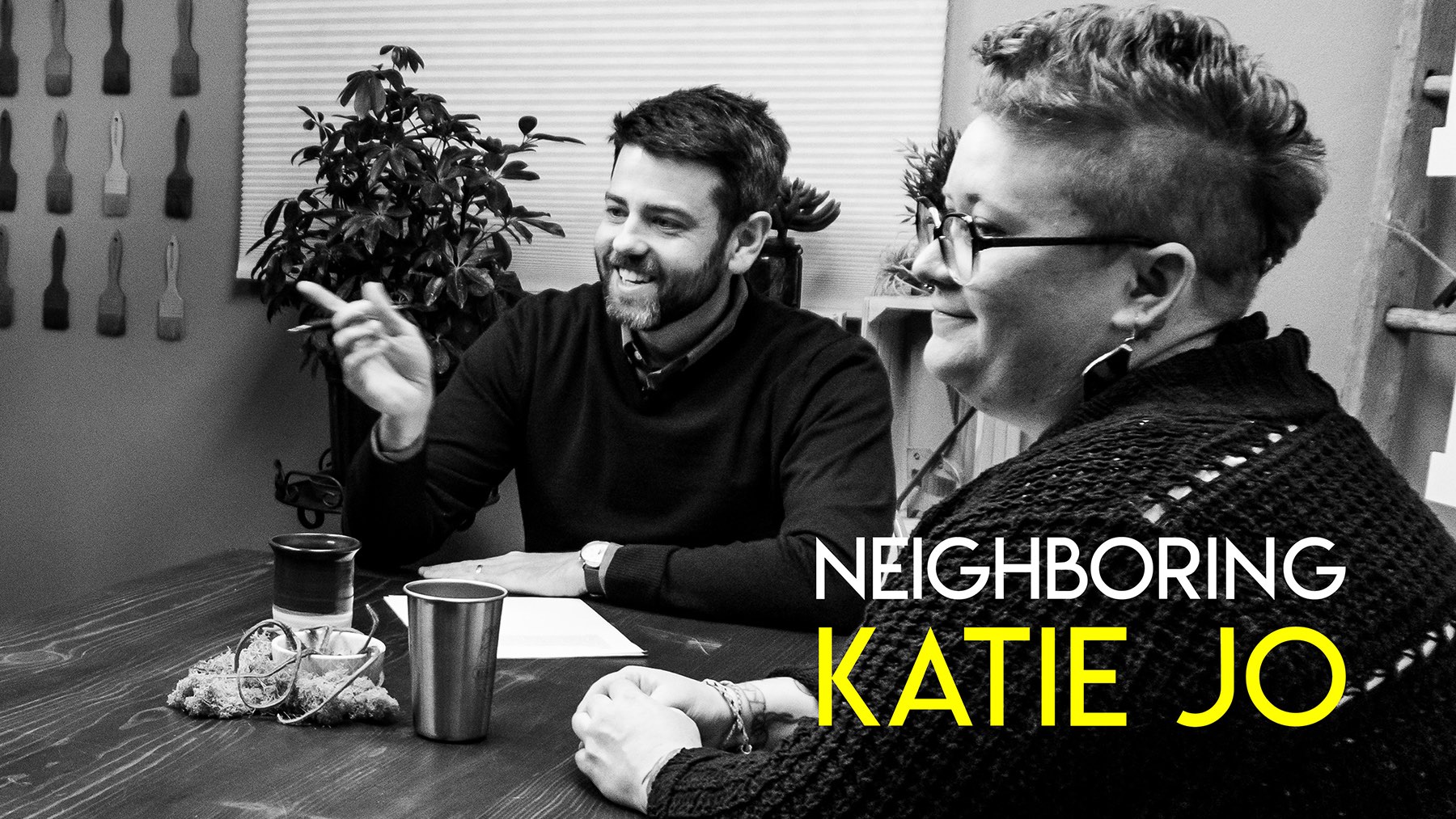 I don't remember the specifics of first time I met Katie Jo, but I "remember" the first time I met Katie Jo. You remember those first meeting moments when you meet someone like Katie who beams with energy, enthusiasm, warmth, and a spirit that wants to connect with whoever is right in front of them. I first met Katie at the window of a food truck like so many others in Fort Wayne, and was greeted with most genuine and proper greeting that care more about how I was doing that particular day than what hot dogs I wanted.
The service industry requires engagement to be comfortable and successful, but there is a difference between being nice or having a friendly demeanor and being interested in your customers. I'm sure Katie had her "customers," but she was more interested in connecting with her "people," whether that was someone she was meeting for the first time or the person coming back for the third time that week. Katie gives everyone the opportunity to be seen and valued if they want it. We as customers get to choose how we're going to engage with those desiring to serve us as well, and if we're as interested in getting to know those that serve us, we'll find that we are surrounded by incredible people.
What I love about Katie the most is that this isn't just a "strategy" to be successful in the service industry, it is is an all-in attitude that she has to choose every day like anyone else when it comes to owning our best selves and creating the environment in our world that we desperately want to see be the norm. Katie is no doubt wired to be more outgoing or engaging than others and much of her efforts are an outflow of who she is, but is a direct result of deep intentionality to work on herself so that what comes out is received as an expression of love and grace for others. I love seeing Katie's energy be received by so many. We all need to be "seen" daily by others, even if we're strangers. Katie does that for others and it's making a difference. Such a difference that she's developer own manta or brand if you will, called "Slinging Sunshine."
In this episode of Neighboring, we talk to Katie about her journey to where she's at, where Slinging Sunshine came from, and why it matters. In addition, we talk about the realities that no one is always on or perfect with our efforts, and how important it is to be authentic and surround yourselves off-line with personal relationships to recharge life with.
Katie inspires me to spread more sunshine in my own life with those around me. As much as I need to be seen by people like the way Katie does, I need to do that as well and I'm doing my best to do lean into that area of personal development. If you know Katie or have been impacted by her sunshine, consider sending her a note via social media. Let's show some love the other way.