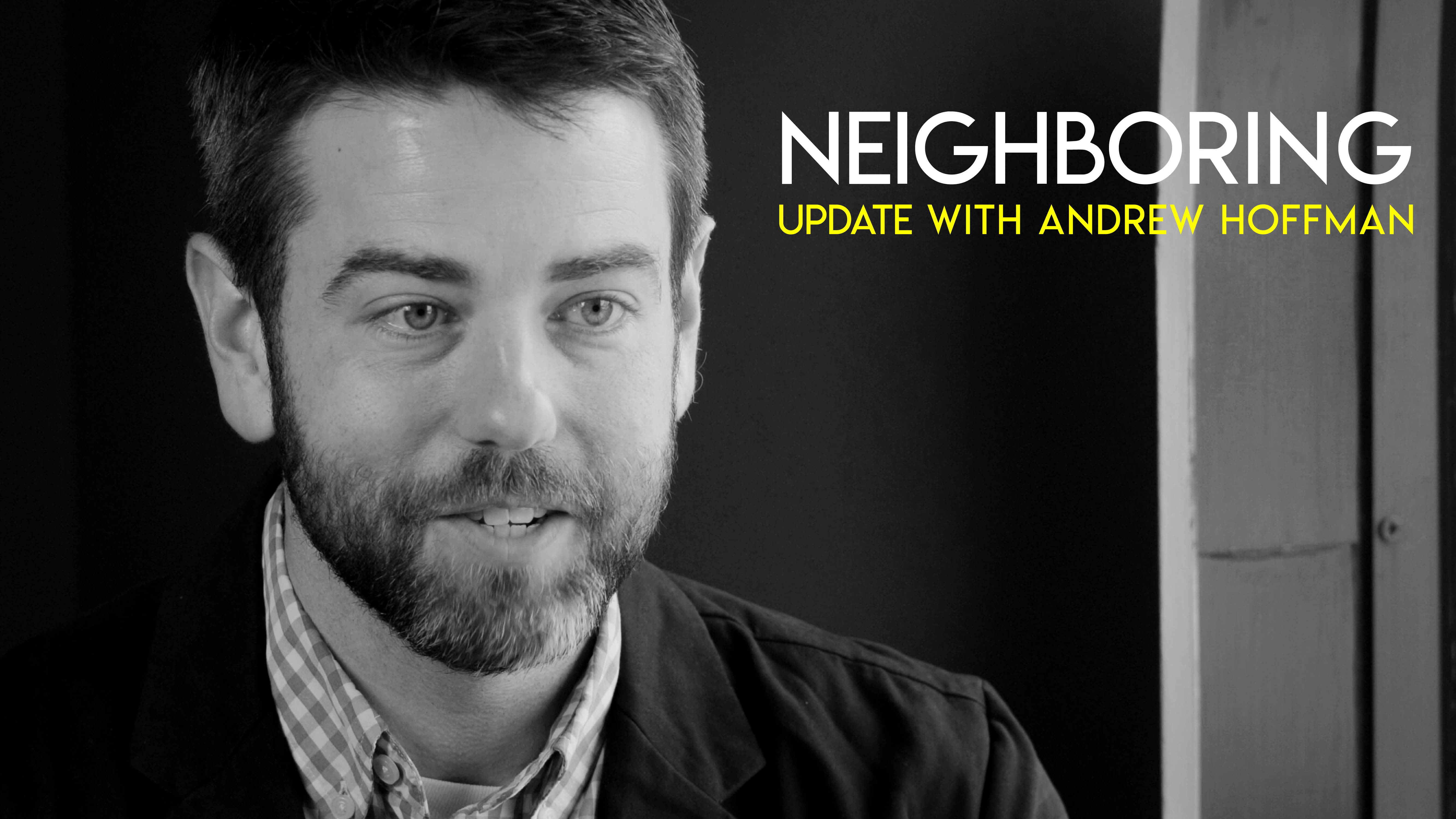 Neighboring launched it's 27th episode last week, which is 14 more than we thought we'd ever do when we started this last summer. Whether or not we're generating an audience, it's been an incredible exercise in listening to our neighbors and friends who are living life intentionally in their neighborhoods, at home, or at their workplace. I'm thrilled with our progress and the conversations we're having. I think they're extremely important for anyone trying to learn how to be a better "neighbor" in the places where they want to have, or need to have, influence.
Building community is hard work and as leaders, we're usually trying to get people to follow us to the places where we're going to need help. In environments where there is no acting accountability or requirements to participate, you have an uphill battle. Unless you spend time with others in your community to build trust, you'll walk a lonely road. In many cases, you have to work hard to get the community to show up around you before you can even get to know them, which is even harder at times. What I think these Neighboring podcasts are doing are giving us insights on how to be the type of people that gather an audience and build trust with our neighbors.
We all see the brokenness and the things not getting done that no one is responsible for around us, and we're waiting on someone else to do something about it even though we know that we could be that person. The best neighbors are the ones stepping into the brokenness to try to sort it out or their taking responsibility for the things no one wants to. What happens when neighbors step in, it breaks the ice for all those that know what the right thing to do is, but have been waiting on the fence to do it.
Neighboring is all about sharing stories of those that hopped off the fence first and are working out the way forward. I hope you've found a few episodes that have resonated with you. I know I'm continuing to learn each episode and those lessons are impacting our work at NeighborLink. If nothing less, NeighborLink is going to be a stronger organization because of this podcast series.
Thank you for listening and please offer some feedback, questions, or suggestions on topics or people we should talk to, even if that's you. We want to talk to the people that are quietly and often behind the scenes being radical neighbors in your circle of influences. Email me at andrew@nlfw.org if you have some folks.
Please share the podcast with your friends, give us some stars, write a review, and whatever else you think you can do to help us raise the awareness of this show.
In addition to all of that, I highly recommend you consider joining us for Be A Good Neighbor Week at NeighborLink between July 8 - 14th. Our staff will be organizing projects and making volunteering with us as easy as we can. There will be big projects, small projects, day time and evening time projects. It's simple, your family is invited, and we'd love to spend time with you. Details here.