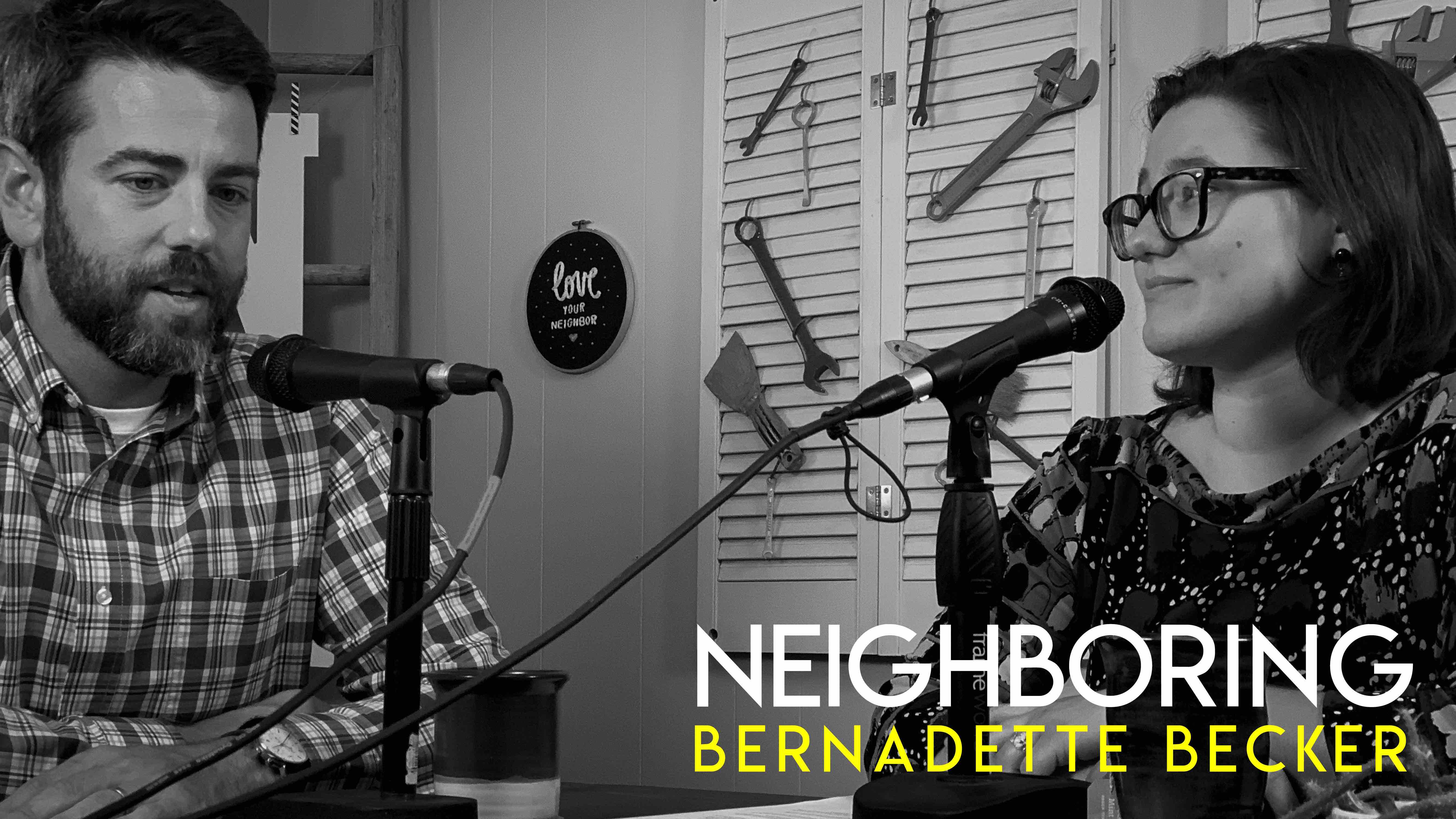 What a joy it has been to have Bernadette Becker on our team for the past month and a half. I first met Bernadette last summer during her summer internship at Ambassador Enterprises when they invited me to speak to their team of interns as well as when some of them took on volunteer projects. Bernadette was captivated by the nature of our work, has a deep desire to learn more about socio-economic factors facing our community and what we can do about them, and has a energetic spirit that is perfect for connecting with people.
At the end of last year, we began looking into what it would take to bring on AmeriCorp VISTA members at NL. AmeriCorp is the domestic PeaceCorp where individuals sign up to for a year of volunteer service with organizations working on poverty related issues in an effort to provide capacity building energy to help our organization grow, learn, and solve the problems we're working on. In exchange for the year of service, the VISTA member receives a living stipend which is adjusted to local poverty wages, a financial credit to be used for educational loans upon successful completion, a number of smaller benefits, and then a whole lot of intangible perks due to the highly respected nature of the program among graduate schools, big organizations, etc. It's a huge stretch and a commendable effort for anyone that chooses to essentially choose poverty for a year and have to figure out how to survive on little to no resources. This was part of the appeal for Bernadette and something she wanted to experience as a way to learn more about future professional and educational pursuits.
Bernadette and I talk about VISTA, her journey to NLFW, and some of the research we've been working on together so far. She's extremely bright, very motivated to learn, and a delightful person that is making a relational impact already as she builds relationships with our partner neighborhoods and the neighbors she meets. I think you'll enjoy our conversation.
I'm really excited to have Bernadette come alongside NL and myself as we dive deeper into our Healthy Neighborhoods research. I'm going off 12+ years of practical lessons learned from neighbor interactions and from our time in neighborhoods with little to no formal education. Bernadette is bringing the academic side to this project and rounding out the practical with concrete, researched evidence that aligns with our current findings. You can hear that in our conversation near the end as I share about the lessons we're learning and Bernadette giving definition to what it is we're feeling and seeing. Expect to see some really great reports that combine the quantitative with the qualitative data and lessons.
Bernadette isn't afraid of the camera or sharing her personal story as it happens, so tune into our blog to see her "Bernie on a Journey" series, which is a weekly reflection journal.