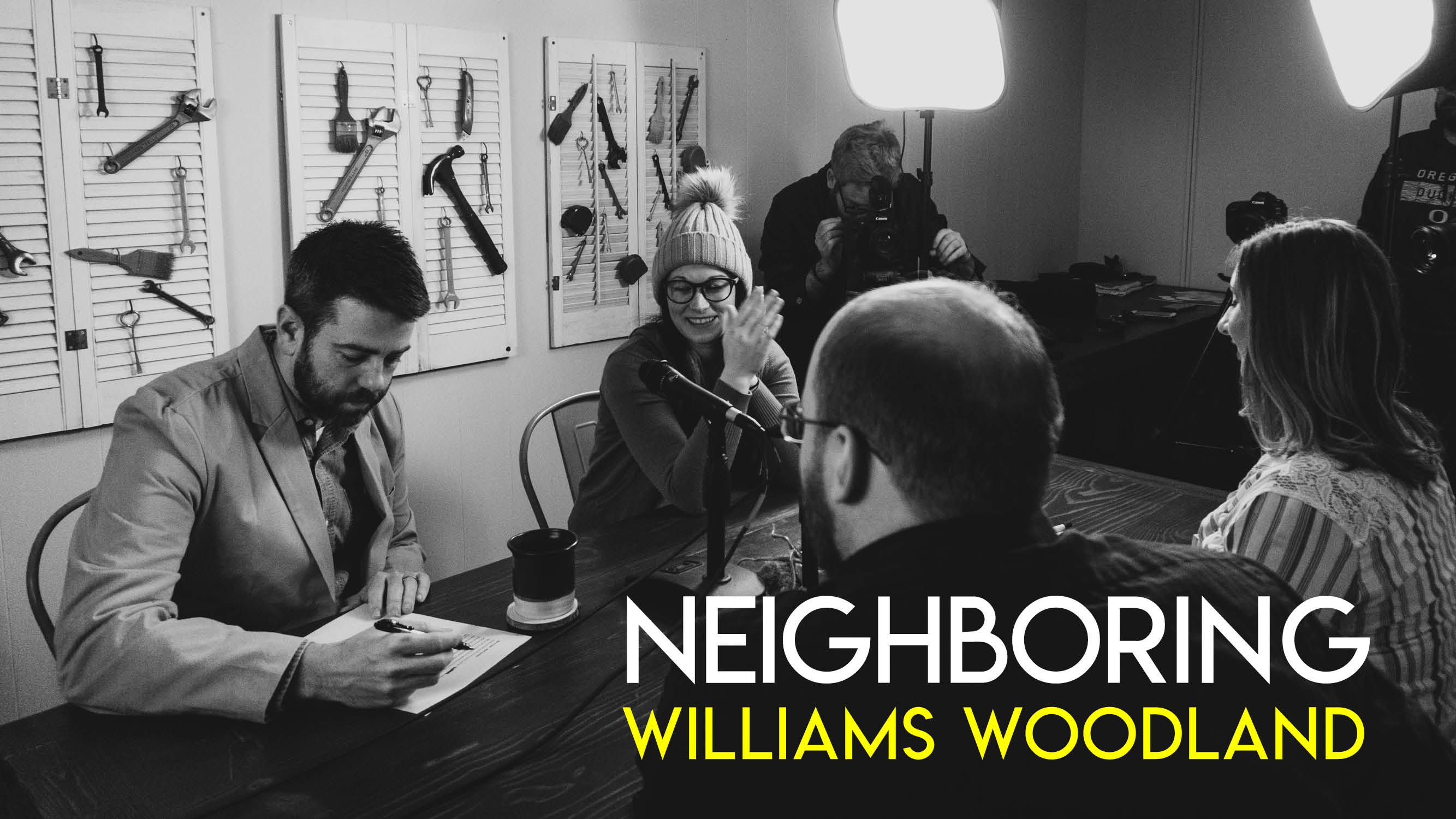 Part 2 of a 5 part series where we interview each of the 5 neighborhoods we've invited into a comprehensive research projects NeighborLink is facilitating in 2019. Our desire is to learn what makes a healthy neighborhood, healthy. Each of the 5 Fort Wayne neighborhoods have unique socio-economics, demographics, geographic influences, and levels of neighbor engagement at the association level.
Lyndsay and Charlie, two residents of the Williams Woodland Neighborhood, join us for a conversation about their neighborhood. They spend time describing their neighborhood, some of the projects they've been able to accomplish successfully, and a lot of reasons what they think adds to the health of WWPN. One thing is for sure, WWPN has strong social connection among neighbors, which impacts their ability to accomplish as much as they do. 
I'm particularly biased about WWPN because my family lives there and we love being in this neighborhood. We decided to move into WWPN about 11 years ago after determining that proximity matters, and if we're going to be intentional with integrating our desires for being active in the community we serve in more fully, then we should really consider where we live. We didn't do this alone or even necessarily choose WWPN on our own, we did this with another family. We knew that at least we'd have some friends in this new neighborhood. What we quickly found out as we were looking for the right house to buy in the first year, that there was a thriving neighborhood full of people that wanted to more people to join them. We met so many neighbors while we looked for a house and felt relationally connected without even living there. We HAD to buy a house there and we couldn't imagine living anywhere else.
As you'll hear in the podcast, that's true for Lyndsay and Raul as well as Charlie and Nancy. You can't be out on the sidewalk during good weather days looking at homes to buy in the afternoon or evening without being approached by a number of neighbors eager to introduce themselves, tell you about the neighborhood, and encourage you to buy that place you're looking at. That's truly special and not all neighborhoods have that. As Charlie and Lyndsay discuss, this spirit in WWPN goes back 30-40 years as the generation before us made intentional decisions to live there and begin this culture of social connectivity, neighborhood pride, and creating strong initiatives to create the space they wanted to live in. Many of those neighbors that moved in a generation ago are still there and as active as ever right alongside all the young families that have moved in. For several family units, the kids of the generation before are now raising their own families in WWPN.
An additional thing that WWPN has that a lot of other neighborhoods don't is an annual holiday home tour event that draws people from all over Fort Wayne to tour its historic homes. This event generates a sizable revenue in which the association uses to fund events, incentivize homeowners to make beautification improvements, and common area improvements such as historic street signs and the flower baskets that hang from them during spring and summer. A historic neighborhood generating revenue through an event is not a new concept and not exclusive to the neighborhoods that we research, but it very uncommon in general and does have an impact on various aspect of neighborhood health. Any time there are resources to be spend on behalf of the neighborhoods, neighbors are going to show up to share their opinions on what they should be spent on.
Williams Woodland is a small historically designated neighborhood located just about a mile south of downtown Fort Wayne. WWPN was an early suburb that developed in the late 1800s to the 1910s with some infill that happened over the decades following. The homes range from smaller bungalow style to traditional four square homes to grand victorian homes surpassing 5,000 sq ft. There were measures taken 20-30 years ago to change zoning to reduce the number of rental properties although many still exist. There is a wide range of ages of neighbors and is becoming a go-to neighborhood for younger families looking to raise their families in the central core. With the hotter real estate market in our area, move-in ready homes are usually sold before they even hit the market and the ones on the fringes are being picked up by neighbors with the income to invest in preserving the home to make sure its ready to last another 100 years.
My wife and I really love our neighborhood and couldn't imagine living anywhere else. It has been interesting to watch the neighborhood develop over the past decade and see our property values go up significantly in the past two years. We aren't sure we could afford to buy here if we hadn't moved in when we did, which creates a lot of conversations on the impact of generification and how we as neighbors are or aren't contributing to that. It will be interesting to see what happens in the next 5-10 years and see if WWPN expands beyond its current smaller bounders in an effort to support neighborhood growth to the north or south of us as the demand for downtown housing continues to increase.