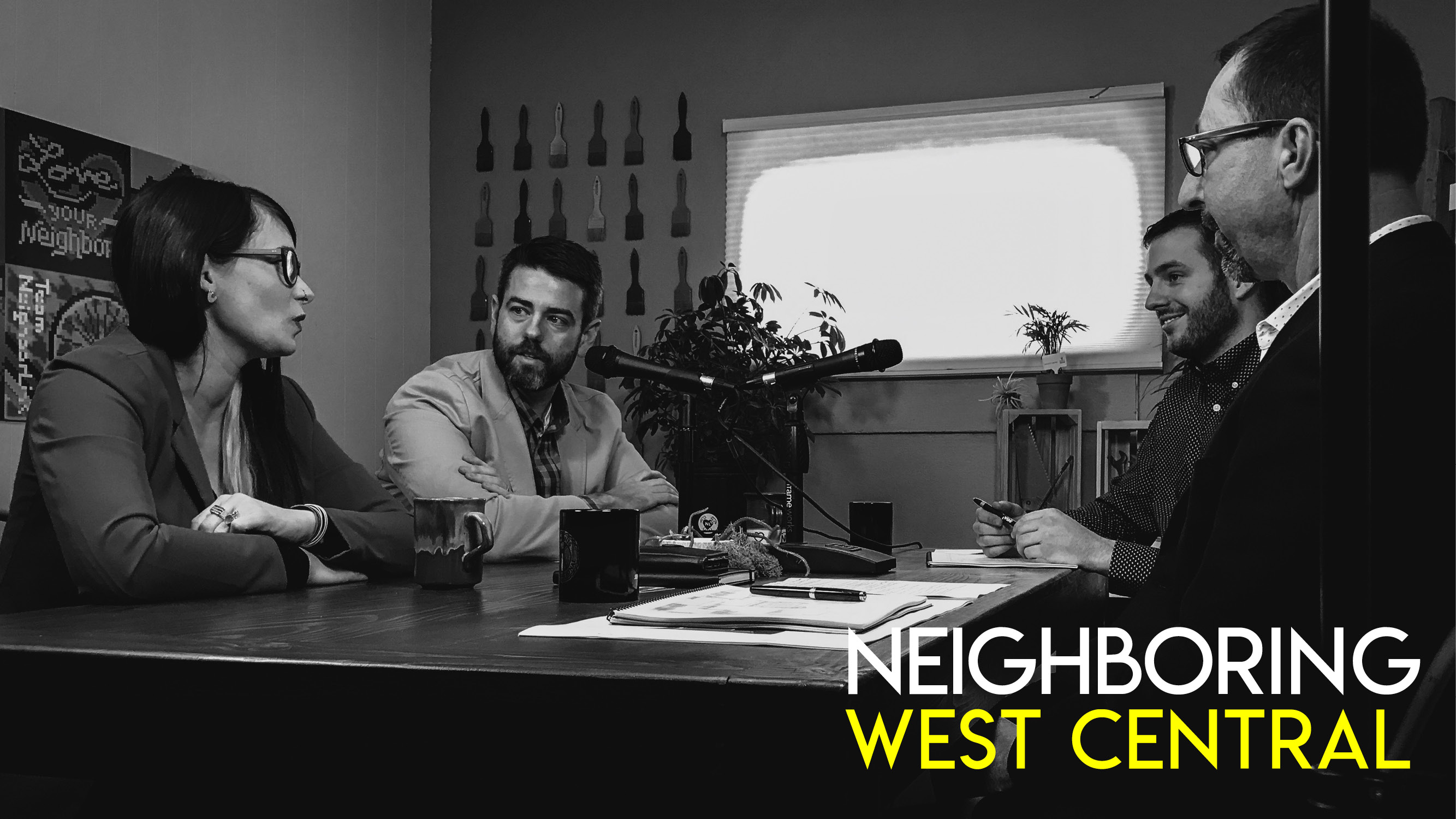 Ben and Tyler join NeighborLink for an insightful conversation about the West Central Neighborhood. We started by asking them how they ended up in West Central and into leadership roles. Then they describe the neighborhood dynamics, the projects they've been able to successfully accomplish, and what they think adds to the health of West Central. West Central is celebrated for its diverse population, has benefited from its downtown collar neighborhood status where grand homes were built in one of the first Fort Wayne neighborhoods, and a significant boost in economic development that has been building past 5-10 years. (Link to Map)
West Central has been the place to be if you want to live downtown in a neighborhood setting since it was formed in the late 1800s. It's the quintessential and grand downtown collar neighborhood that was built by industrial and professional icons of Fort Wayne, which have a history of weathering the seasons of economic swings better than other neighborhoods in a city. Like any neighborhood of that era, some streets and sections of the neighborhood were more grand than the others as the wealthy built their mansions near their empires while those that built the empire lived in close proximity to the places they dedicated their lives to build. West Central is full of grand homes, traditional sized homes of the early 1900s, worker's cottages, and several historic apartment complexes. While many of the homes may have survived to some extent, many of them were divided into multi-plex homes that made rent cheap and accessible to a wide variety of individuals, particularly artists and young professionals.
West Central has long been touted for its many forms diversity from economics to professions to generational to many other areas. While this is still true to their story, things are starting to change in West Central as the national trend to return to the central core over the past decade is in full swing in West Central. It's been happening for years in West Central as there have been many concerned residents who have been on personal conversation and development initiative to buy vacant or dilapidated properties with goals of preservation and economic development. Rather than allow a property to play roulette of staying the way it is with the next buyer, they'll buy it, renovate it a higher standard and sell it in an effort to attract a more affluent or stable homeowner. Those efforts have been combined with some City of Fort Wayne initiatives to leverage federal dollars to renovate key properties on throughways to spur additional development. Ben shares about this development as well as some other situations where longtime owners of multiplex homes are converting them back to single family homes with the desire to sell them rather than continuing to be landlords because the time is now to do those kind of things.
Ben and Tyler talk about a major development in their area, Electric Works, which is a comprehensive redevelopment initiative of a former General Electric manufacturing facility that was responsible for the development of the area in the early 1900s. Ground hasn't even been broken and just the potential is driving development in their area, which is great for their neighborhood but also brings issues to the surface as well as new issues as they think about the impact of such an effort. They're huge supporters, but asking really great questions about the human and economic impact of the place they love.
We also talk about in the podcast the role geography plays in neighborhood development and perception. West Central has two many roads in and out of downtown that divides the neighborhood, it technically includes all of downtown, and has a major train track that acts like a wall dividing a section of the neighborhood. Each section has its own character, challenges, and opportunities along with feelings of included or excluded. I've been thinking a lot about how things "feel" in a neighborhood within just a block or two of each other and how that plays a part in neighborhood health and connectivity.
West Central is in a really exciting time with some extremely smart leaders at the helm. Their home and garden tour generates significant revenue and exposes them to a lot of potential neighbors. They have intelligent and experienced neighbors leveraging their skills to lead larger scale developments that benefit all neighbors, like preserving old brick alleys. And, they are aware that not all development may be good development. We're excited to learn from them because we think they have a lot to teach other neighborhoods that are trying to grow and develop.
We're looking forward to our next phase of the 2019 research project, which includes a two-hour workshop with neighbors from each of the five neighborhoods.