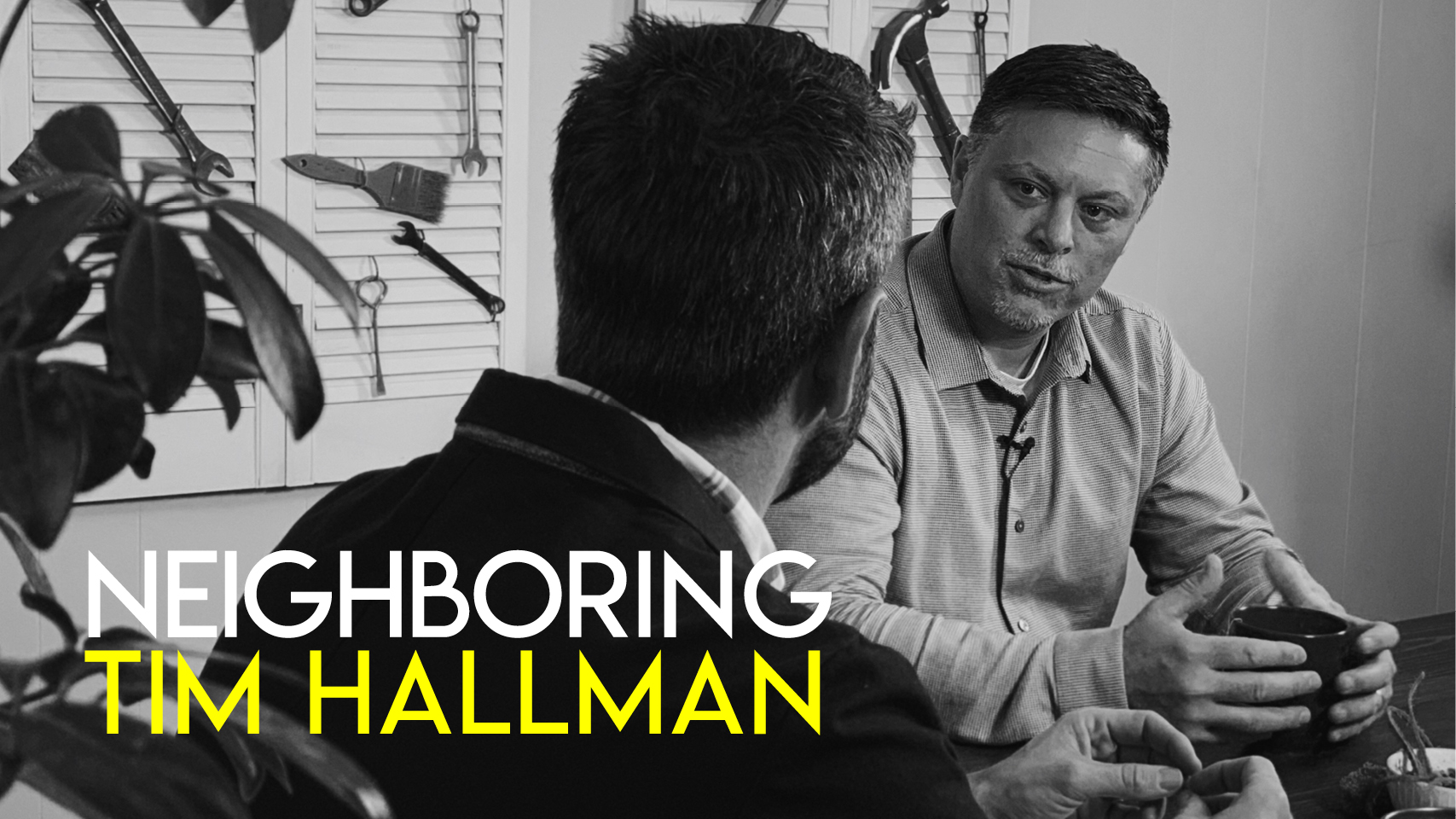 CONNECTOR, FRIEND, PASTOR
I've had more conversations with Tim Hallman on the role of the "Church" or Christians in neighborhood and community development than I think anyone else (besides my wife). These aren't depressing, negative, no-hope kind of conversations that are all too easy to slip into when you're talking about things you feel like you're not making much ground on. They're the hopeful, strategic, affirming kind of conversations that always end up with us seeing something new in our work that leaves us encouraged and optimistic that we're making progress.
This is a testament to Tim's character and his love for others. He doesn't let us stay where we're at and reminds us that God is already at work and we're just trying to find out where, and join Him. What I appreciate the most about Tim's is his humble acknowledgement that this is his journey just as much as it is anyone else's. So, Tim and I have been on a shared journey for the past decade as we do our best to help be connectors of people for the sake of loving each other through interdependent relationships that teach us about God's love for us. Usually that means we're serving, repairing, talking, and anything else that requires us to actively participate in making things new or better.
Tim pastored Anchor Community Church for almost 20 years before becoming the Christian Emphasis Director at the YMCA of Greater Fort Wayne. Anchor is a small congregation in the heart of a downtown Fort Wayne collar neighborhood that has been on the cusp of either slipping deeper in poverty or rising into an upper middle class neighborhood for a long time. Tim's vision was to create a church that was more of a reflection of the neighborhood rather than a place that is primarily made up of people that commute in and out. As that began to take place, it started to get uncomfortable for many as transformation often does, and the church began to change as did everyone in it. During Tim's time at Anchor, it made significant strides to be a diverse community of believers and become the reflection of the neighborhood that he desired. Tim shares more about his experiences with this shift in the podcast.
Tim responded to the Lord's calling a few years ago to pursue a new career and allow him to go deeper into this realm of being the connector, pastor, friend that we all need and to help lead this loving our neighbor journey. Tim is now at the YMCA, leading the staff in spiritual development initiatives as well as being tasked with the monumental and really exciting effort of being the connector between YMCA members and the community. With over 40,000 members in the greater Fort Wayne area, the potential impact of more aware, engaged, and developing "neighbors" on the communities they live in is endless. Tim is organizing all kinds of service opportunities for YMCA members with the goals of increasing volunteerism, personal and spiritual development, and greater relational connectivity between members. We talk at length about this new role and the opportunities that exist here.
Tim and I could talk for hours and I hope we can do another podcast together. There are so many questions and areas of local church missionality that we could cover and process together. The types of conversations Tim and I are having, we know others are having as well. If we want to be good neighbors for the sake of becoming better neighbors, then we need to keep having these kinds of conversations that take the emphasis off of "fixing things" and on just being present and open.