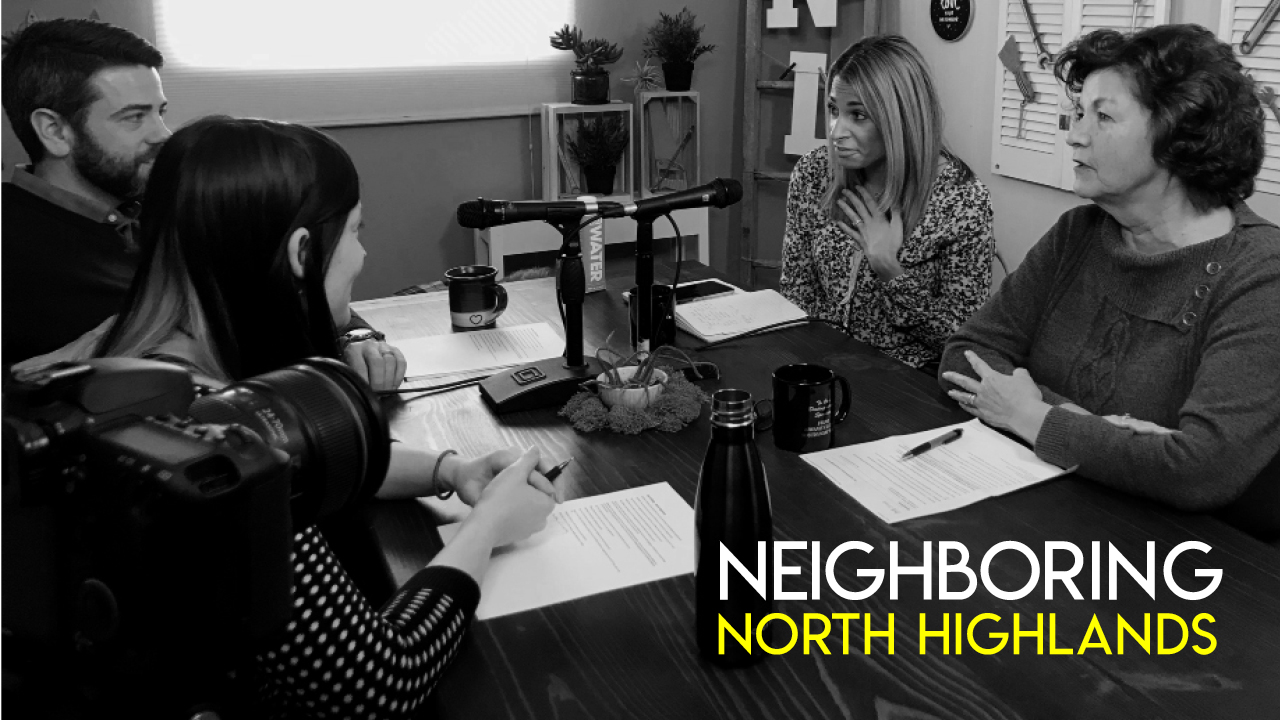 Part 1 of a 5 part series where we interview each of the 5 neighborhoods we've invited into a comprehensive research projects NeighborLink is facilitating in 2019. Our desire is to learn what makes a healthy neighborhood, healthy. Each of the 5 Fort Wayne neighborhoods have unique socio-economics, demographics, geographic influences, and levels of neighbor engagement at the association level.
Kay and Bailey, two residents of the North Highlands Neighborhood, join us for a conversation about their neighborhood. They spend time describing their neighborhood, some of the projects they've been able to accomplish successfully, a new event that went extremely well in 2018 at a brand new park they helped make happen, and some of the challenges of getting neighbors connecting, informed, and active.
Kay is a long-time resident of over 30 years and has been the active president for a long-time. Kay and others have advocated for and helped make some of the most comprehensive infrastructure projects happen in their neighborhood that we've not seen in other neighborhoods. Between street and sidewalk improvements, safety measures with the police, and the conversion of an old school into a public park. They have a lot to teach other neighborhoods about how to work with local government in order to improve your neighborhood.
Bailey and her young family moved into North Highlands less than a decade ago and have been getting more actively involved in the past few years in a more organic and neighbor-to-neighbor way. Bailey works hard to facilitate the social connectivity of the neighbors through more engaging conversations on modern communication platforms, asking for help with even the smallest of needs such as whether anyone had any tomatoes left from fall harvest rather than running to the store, and making sure neighbors know who to reach out to if there are issues. Bailey is growing in her leadership and desires to help create the neighborhood that her family and neighbors want to have.
North Highlands is a relatively smaller neighborhood located just about a mile north of downtown Fort Wayne. The homes are of average size between 1200-2200 square feet and remind you of a very early suburb in terms of street layout and common age of housing stock. They have the highest median income of any of the 5 neighborhoods we've researched and have the least amount of racial diversity. Residents tend to be a bit older as it's a great starter neighborhood for younger families and a great place to downsize and retire. The smaller housing sizes make it hard for growing families to stay in their homes without feeling the size of their home closing in. North Highlands is a very popular downtown collar neighborhood and has homes turn over relatively quickly when on the market. NeighborLink volunteers helped over 100 homeowners in the zip code of North Highlands in 2018 and spend quite a bit of time in this area.
We're looking forward to our next phase of the project, which includes a two-hour workshop with neighbors.