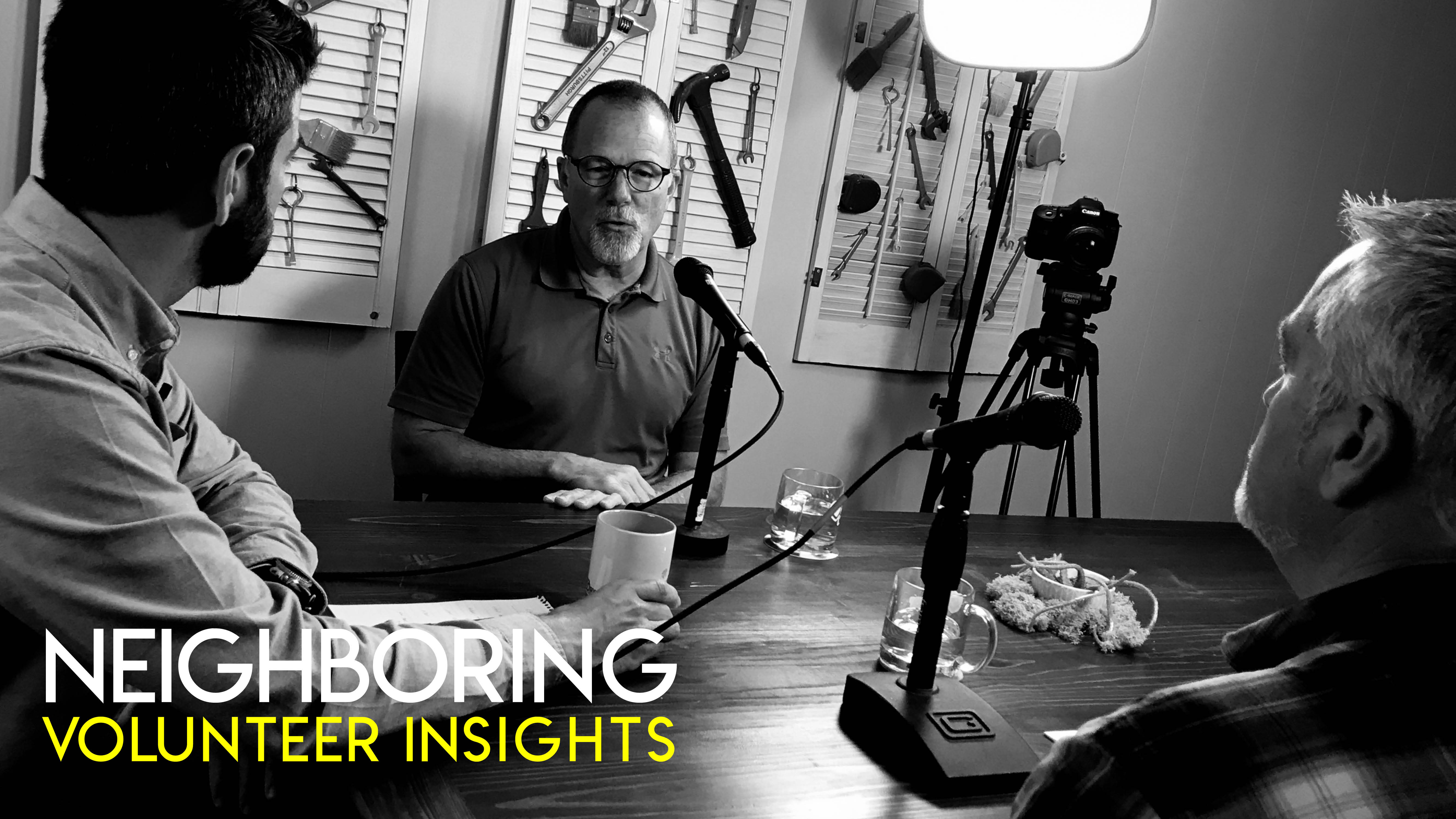 I have the greatest co-workers and couldn't imaging not having these two guys working with all our volunteers and overseeing the projects at NeighborLink. Jeff and I have been doing NL projects and leading volunteers together for 13+ years as we both got started doing NL work as volunteers at our church. I became the director in 2008 and as soon as I could hire someone to join me, I hired Jeff. Jeff is the definition of a servant leader and has lead his way through some really difficult projects at NL. From countless hoarding projects, urgent moving projects due to evictions, ice waterfalls inside homes due to burst pipes, bugs, and so many more.
Derrick joined the NL staff a little over two years ago after over a year of volunteering weekly with us. He volunteered his way into a part-time job and then into a just short of full-time job leading aspects of our operations. Derrick is the guy you want to be on your projects due to his charisma, wealth of experiences, and his positive attitude that no issue can't be overcome. Extremely important characteristics required to stay committed to loving your neighbors through challenging circumstances.
In what I hope becomes a regular series about what you can expect to experience as a volunteer (or, intentional neighbor as I prefer) at NeighborLink, or as a committed volunteer wherever you spend your time, we're starting to share our experiences as volunteers and staff members in an effort to help you either know what you may experience or to stand in solidarity with those that have had tough experiences.
Two things are true: One, you're going to have a difficult projects with in the first 3-5 NL projects. Two, there is no way you can do it alone and expect to stay committed once you hit a few tough projects. They're overwhelming and without preparation and community to process with, the burden proves to be too much. We have too many volunteers that have gone solo, stayed solo, and then burned out due to their experiences.
If this resonates at all with you, then I think you'll really enjoy this podcast as Jeff and I recount one of the very first challenging projects we worked on together, and several that have impacted Derrick along the way. We're much more seasoned now and have plenty of experiences where we didn't feel that it went all that well to inform how we do things now that prompt our suggestions on how to address them if you find yourself there.
Final thought: WE DON'T HAVE THIS ALL FIGURED OUT! And, we don't imagine that we ever will because transformation is constant and you "never arrive." What we have done is develop boldness and courage to engage relationally with our neighbors that have invited us to be a solution to their problems. We've learned that the right solution isn't always what they've asked for, which we know instinctually when we meet them, but it takes time to work together to find that solution. So, be bold, ask questions, and feel empowered to get to know neighbors in order to make sure what you have to offer is the right thing and will be appreciated for the long haul.