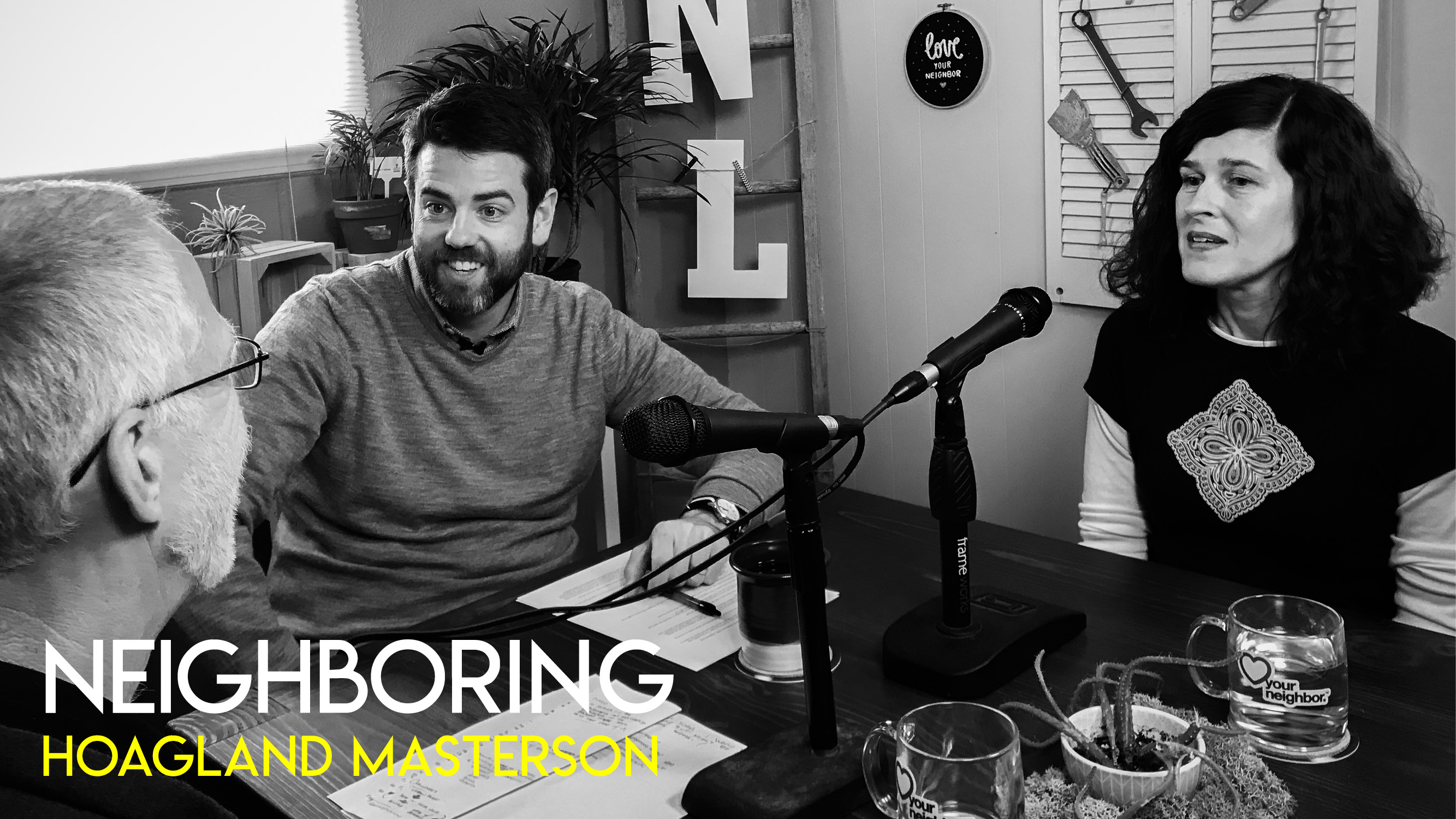 Part 4 of a 5-part series where we interview the five neighborhoods that NeighborLink has invited to part of a 2019 comprehensive research project. Our desire is to learn what makes a healthy neighborhood healthy. These five Fort Wayne neighborhoods have been chosen for their unique socio-economics, demographics, geographic influences and levels of neighbor engagement at the association level.
Arline and Jim join NeighborLink for an insightful conversation about the Hoagland Masterson Neighborhood. We started by asking them how they ended up in Hoagland Masterson (HM) and into leadership roles. Then they describe the neighborhood dynamics, the burdens and battles they've been facing for years, and what they think makes HM healthy at this moment. Hoagland Masterson has always been a working class neighborhood with higher levels of poverty, but has a long history of committed homeowners that go several generations deep. Arline describes her neighbors as "resilient," because of the challenges they face and seem to weather. (Link to Neighborhood Map)
I'm pulled to Hoagland Masterson like no other neighborhood other than the one I live in, which is just a block away to the south of HM's border. I believe that HM is the next up and coming neighborhood in Fort Wayne that no one can quite remember where it's located, except people like Arline, Jim, and the dozens of long-time residents waiting for the attention they deserve from the City of Fort Wayne, developers, and potential neighbors. It is uniquely positioned between an established, stable, and growing neighborhood, the most ethnically diverse commercial corridor, the potential of Electric Works, and downtown's current crown jewel, Parkview Field, home of the Tincaps. I've been trying to buy a building for NeighborLink here for four years and I tell everyone that will listen that HM is where to invest because it's the neighborhood that is full of long-time residents that deserve to see things progress.
There is a community of committed neighbors like Jim and Arline that work tirelessly, know more about their neighborhood than any other neighborhood leaders I've met, and are the resilient fighters that Arline talks about in the podcast. These are neighbors I want to live by, resource, connect others to, and see what happens for the entire south central Fort Wayne region. The struggle is real for them though as they are marginalized, struggle to get the attention they need to get projects done, and there just isn't quite enough people energy that other neighborhoods have. This neighborhood is part of why I felt compelled we do this study. They have so much of the same assets that we do in Williams Woodland, just not the same amount of them, and I think that matters. It's not knowledge, vision, intent that's holding them back, because they are doing great work. It's mostly capacity. If they had more capacity, what could happen?
I appreciate Arline and Jim's candor about what's been a struggle and seems to fight against justice seeking neighbors. I also appreciate how they acknowledge some recent wins in getting the attention of the City for some infrastructure projects as well as putting pressure on the local electric utility that just built a major substation in their neighborhood without much consideration for the neighborhood. Arline and Jim see promise, see speculation happening as home values increase in their own area, and continue to invest their own resources into stabilizing the neighborhood one house at a time with their own resources.
I think you'll really enjoy this podcast because it begins to shed some light on the other side of the "healthy" neighborhood reality. It at least for us helps us begin to see how much things are the same among neighborhoods at the core, yet different on the surface. If you're looking to start investing in neighborhood development, come join NL on a project in HM this summer. 
We're looking forward to our next phase of the 2019 research project, which includes a two-hour workshop with neighbors from each of the five neighborhoods.