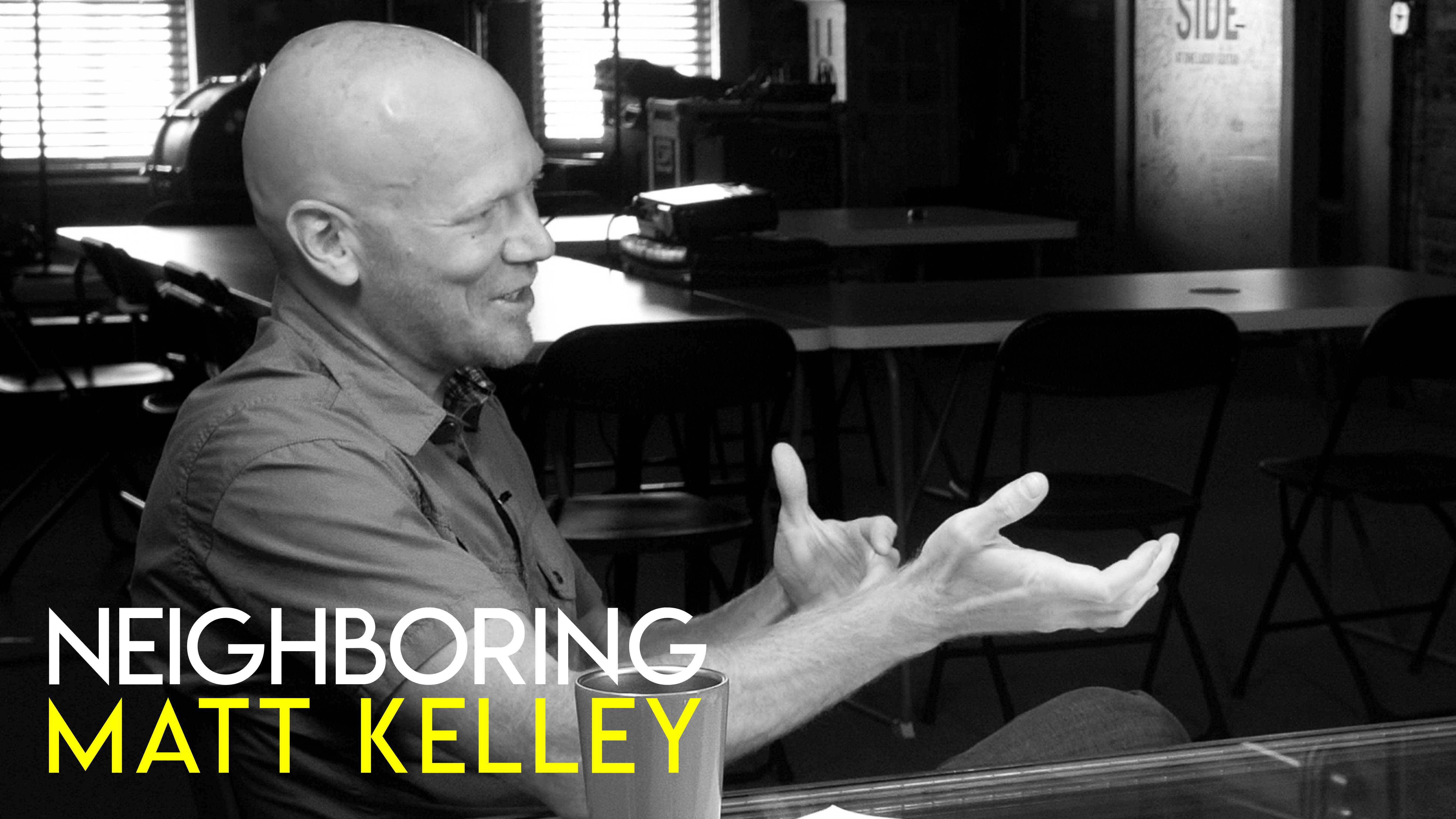 Ask anyone that knows Matt Kelley at all and they'll likely tell you that they want to hang out with him more often. I've thought about trying to learn guitar just to be able to do that. Matt is personably, confident, intelligent, and has the experience and work ethic that backs up what he talks about. Matt and his team at One Lucky Guitar, a boutique creative agency in Fort Wayne, are some of the most on-point creators in our region, which is why they've been hired by many of the regional and local community and economic development organizations over the years. They simply know Fort Wayne and NE Indiana better than everyone because they're invested and live it every day deep in their souls.
Matt and I are personal friends and sit down regularly to talk about the role of taking initiative and making sure everything we do is as meaningful and intentional as possible. We just don't like to waste time doing things that don't matter nor do we like sitting on ideas that we feel deep in our guts that we should be doing something about rather than talking about. We feel our work deeply and this is a conversation about work-life integration, doing meaningful work, and creating things no matter how big or small they may be.
We both believe some of the most meaningful experiences we've had are the small shows, athletic events, or the things that happen in the margins of our community. I'm constantly inspired by Matt's tenacity, his vision, and his ability to get so many people to go on the journey with him towards places they would have never imagined going. Matt's always going some place and if you have the opportunity to go on that journey with him, hang on no matter what it is because you're going to learn something or you're going to have an incredible experience, even if it's not as successful as you thought it would or should be.
Matt encourages us to take the ideas off the shelf, put some energy behind it, and see what happens. I think there are so many of us that have incredible ideas for events, initiatives, or products that we're scared to do anything with because we don't quite have the full picture of success. The success is often in just getting from idea to action, and we need your ideas way more than you think. Give it a listen and let me know what you think.