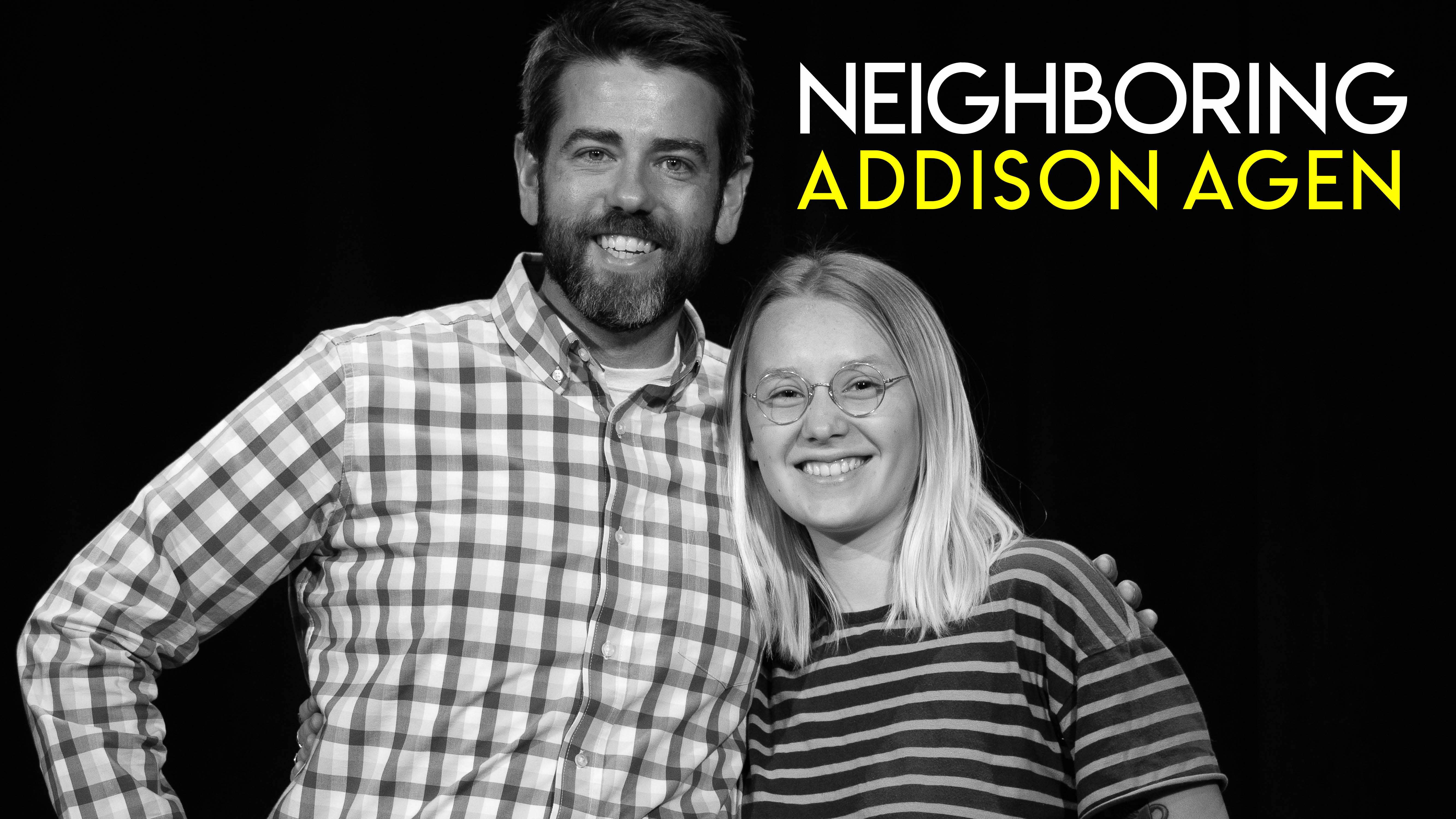 I remember standing inside Neat Neat Neat Records just south of downtown Fort Wayne three years ago talking to store owner, Morrison Agen, about a benefit event that the store was collaborating on with another partner to support our work at NeighborLink when Morrison said, "hey, you've got to listen to this." I'm sure that is a pretty routine statement that Morrison and every other record store owner says to customers and neighbors of their shop, but what Morrison put on blew me away. Morrison played a demo track of his 16 year old daughter at the time, Addison, which was incredible and sounded like she had been performing and recording for years. One of those moments when you hear the immediate talent within thirty seconds of listening. Addison went on to record and release that album called, New Places, and end up as runner up of NBC's The Voice in 2017.
I've never been a huge fan of traditional gala events when it comes to raising funds or awareness for our work at NeighborLink for many reasons, but it ultimately just don't fit our culture at this point. However, we've needed to come up with something unique and bigger than what we have been doing as a way to raise some needed money and ultimately start reaching a broader audience. Our staff came up with the idea of producing an all out concert and focus on being intentional and creative throughout to tell our story. When thinking about who we'd invite, our staff immediately thought of Addison. We knew that she has a benevolent and generous spirit that is backed up by an intentionality of using her time to help others. She's spent time working with the homeless, singing with her mother in the church and music therapy situations, and has a kindness that radiates through her music.
Addison will be headlining a show on Thursday, September 26th, at the historic and beautiful USF Performing Arts Center. Our dear friends The Legendary Trainhoppers will be joining her as well. We're working on some creative storytelling projects as well to seamlessly integrate our mission throughout the event and make this an experience more than a fundraising event. Get your tickets online here.
Addison and her friend, Grace, joined myself on a NeighborLink project recently in a neighborhood not far from where she lives. I wanted to invite her out to see what NL was all about, have her meet some neighbors of hers, and get to know her a bit more. Addison and Grace jumped right in to plant some rose bushes and mow the grass. We had a great time getting to learn more about the neighbors we helped, had fun playing with power tools, and felt good about offering an hour to do a small task that is hard for the homeowners. Addison and Grace seemed right at home, which speaks for her character and care for others.
This podcast was a lot of fun and helped me better understand the challenges that musicians face on a day to day basic and what it looks like to be a good neighbor on the road, with often changing bandmates, and as an immediate celebrity who has fans that have instant access to you via social media. It's a lot of responsibility and pressure for anyone to have to embrace and I think Addison is handling it with grace.
Please give it a listen and support Addison as well as join us for our concert at the end of September. It would mean the world to me to see 1700 seats full and singing along with Addison Agen and the Trainhoppers.