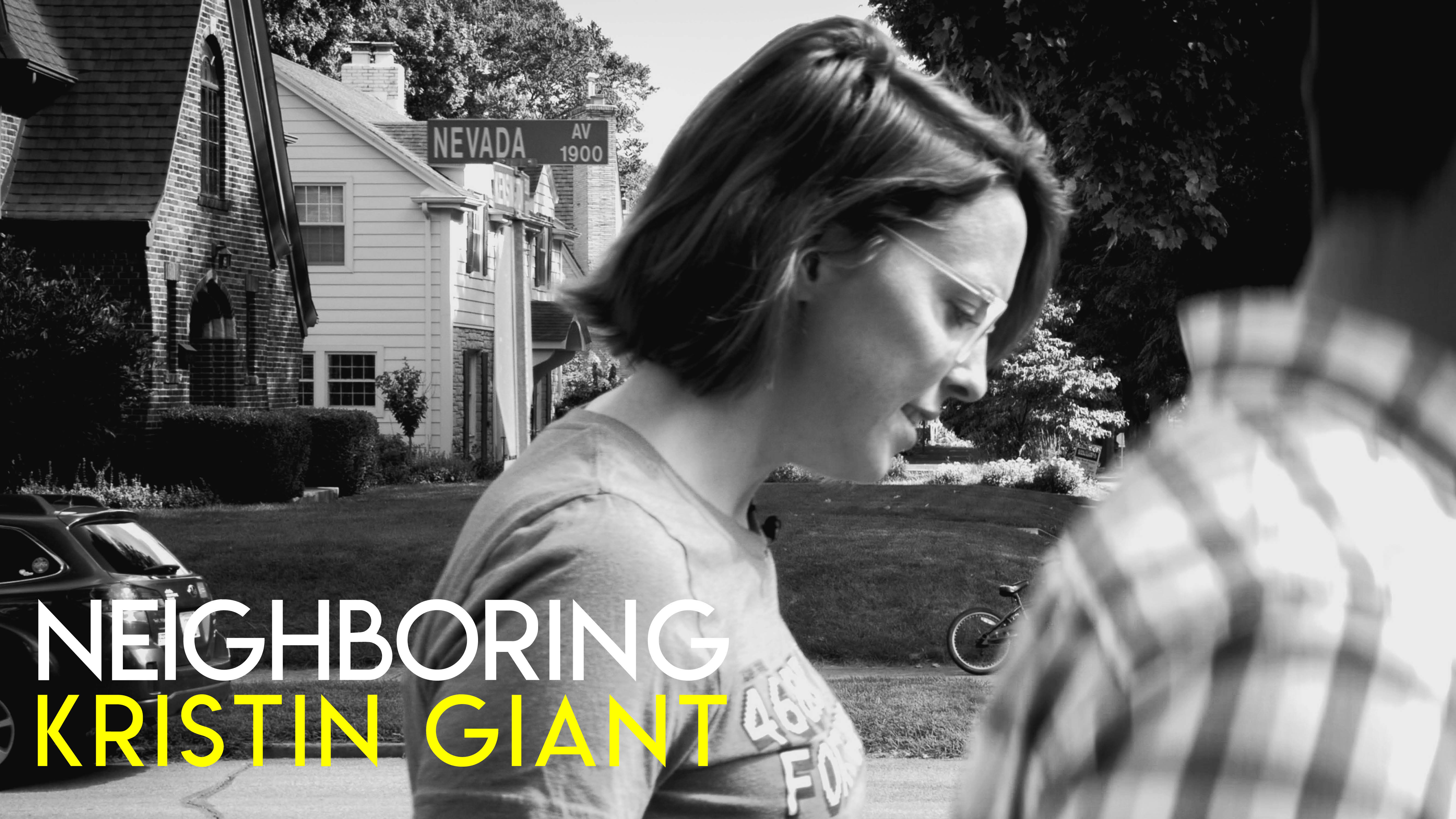 Kristin came up and introduced herself to me at an event we were both attending a couple of years ago. Her husband, Joe, and her along with their son at the time at just moved back to Fort Wayne months before and as they were getting getting reconnected to the area, they were fitting right into the realms they were comfortable in, which are the community development, nonprofit, and social engagement spaces where they have spent the better parts of their professional and personal lives. Kristin in dynamic, has a peaceful and generous spirit, and is really great at giving complements. So, as she introduced herself, she mentioned having familiarity with our work at NeighborLink and shared that her and Joe have similar affinities.
Since that day, Kristin has been a go to person for me when it comes to her background in impact investing, her belief that grassroots community development is a viable path forward for Fort Wayne, and her desire to bring her intellect and professional background as an attorney to bear witness to injustices of our neighbors. If you've not met Kristin yet, I encourage you to do so!
Kristin and her husband have added a second boy to their family in the past year and purchased an old home on one of the most desirable streets in the 46805 zip code from the original owners! It's a beautiful street with many wonderful, historic homes, but what makes it such a desirable place is the community that the neighbors have created over the years. As soon as I arrived to her home for the podcast, a dozen elementary aged kids rode up on their bikes to the permanent spray painted bases in the middle of the 4-way stop intersection on their boulevard street for a game of kickball. We found ourselves right in the middle of the game as we dodged balls as we talked about the neighborhood. Kristin shares several stories in the podcast about how their early connections with neighbors, the potential challenges that come along with opening up vulnerably with strangers, and how everyone is watching out for you, whether it's your finest moment or not. To be a neighbor is to be vulnerable yourself.
In additional to our conversation about her experience as a neighbor in her own physical neighborhood, we talk about a recent opportunity to be a "digital neighbor" with some family friends from her hometown in South Carolina that has a son needing a major organ transplant. The family is receiving help, but is facing significant costs and are in need financially to overcome those challenges. Kristin, being as great as she is, decided that donating and sharing it simply via social media wasn't enough or simply wasn't going to work practically or for her personally. So, she decided that she would face some of her own vulnerabilities and invite her social network to ask her to do things that would stretch her in exchange for donating to the campaign. For Kristin, she wanted to do things that made her feel uncomfortable in an effort to dive deeper into this campaign with her friends. She's sung funny songs, ran a 7-minute mile (which she didn't believe she could do under 10min), has done device free nights at home, and even been asked to reflect on various aspects of life and the initiative to fully embrace the challenge.
I was inspired by this effort. We see similar efforts at NL frequently by our community, but rarely are they in a way that requires us to get in touch with areas that we need to grow. It's causing me to reflect and wonder what areas of vulnerability I need to invite others into in a public way in order to receive the help I desire for things important to me.
This word Vulnerability continues to be a theme and topic of our work and my life. I think we all need to spend more time getting acquainted with its meanings, its reality, and embrace it as a positive in our lives in order to benefit from its power. I'm grateful for friends like Kristin who push me to be better and for the opportunity to become family friends along the way. I look forward to learning more about what Kristin learns from her efforts to be a digital friend in this way. Think critically, make a commitment, and see what happens.