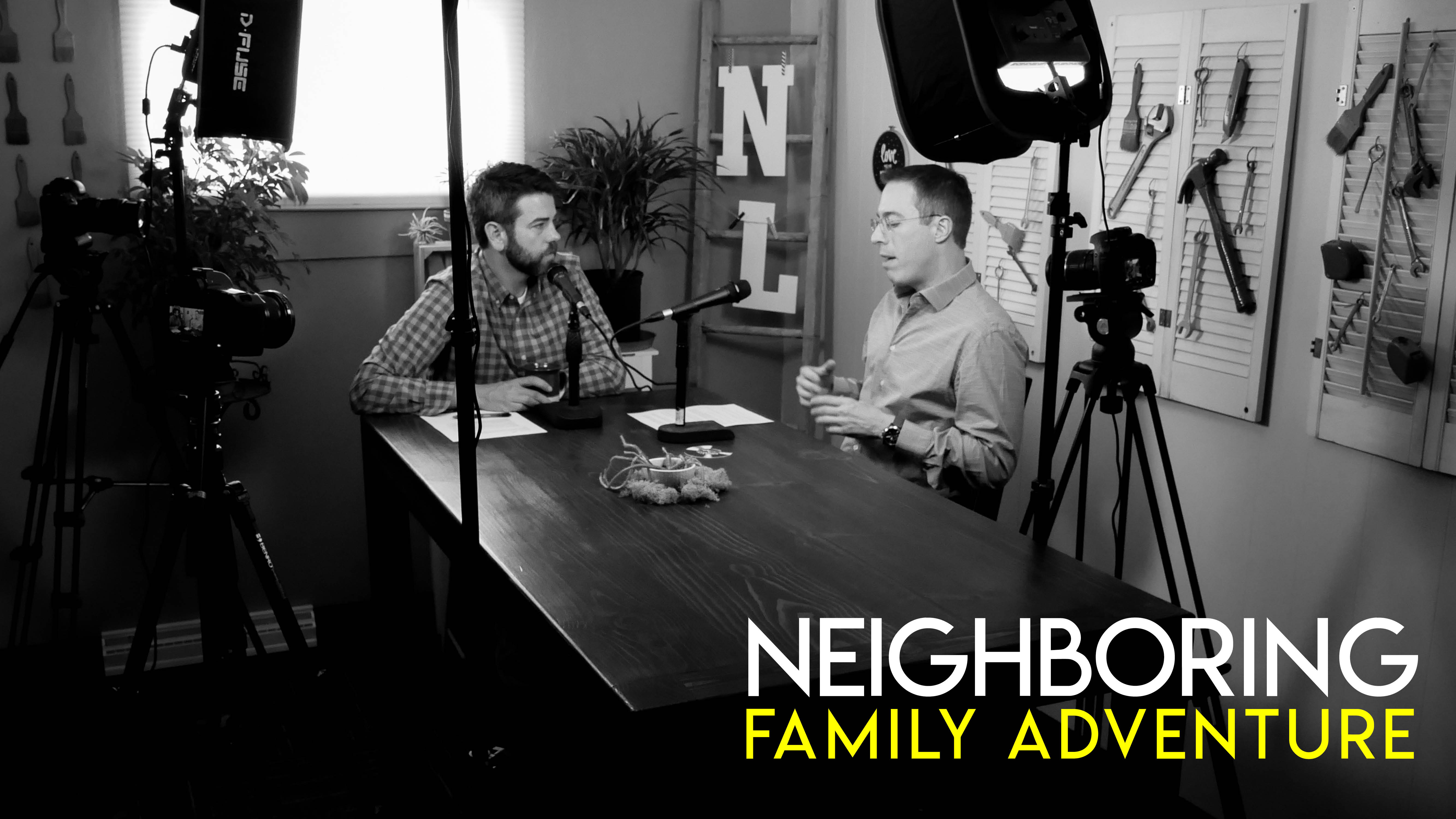 YOUR KIDS ARE READY FOR MORE THAN YOU THINK. QUESTION IS, ARE YOU READY?
As a father of three young kids that wants to do all that I can to develop them into well rounded, loving, generous, brave and a million other adjectives, this is one of the most relevant conversations I can have. Parenting is hard, developing your children is harder, and trying to live a balanced life that includes the things that bring you joy without abandoning your family is the hardest. This podcast with Jason is a great illustration of a parent doing his best to be able to do all of these in unison.
Jason started getting involved with NeighborLink through our Team NeighborLink efforts by riding bikes with us and eventually picking up a cycling kit. We usually don't get to know many of our TNL athletes kids unless the kid is a bit older and also active in the sport, or if they family travels to races with us. So, it's rare to meet the younger kids for a lot of logistical and kid watching reasons. When someone does incorporate their kids regularly, it's noticeable and that was the case with Jason and his daughter. Get to know Jason and you realize that doing these kinds of things together has been woven into their lives since the beginning and it's normal. And, it's great to see them share these experiences and have a mutual level of desire to participate. This is a practice that I experienced as a kid with my dad and one that my wife and I embrace with our kids. I've got so much to learn from Jason and his daughter as well.
Jason has his own website and YouTube channel, Adventure Widely. Check it out if you're interested in learning from them as they explore.
This is an important conversation as part of Neighboring because it relates to all aspects of parent/kid/activity. It brings light to the barriers in our lives that keep us from pursuing the adventures or the experiences that we know will shape our kids into the people we hope they become. Developing our kids starts early and has to be modeled by us as parents.
We get asked all the time at NeighborLink whether we allow children to volunteer with us. The answer is always as big of YES as I can express. NL will never ask you to take on a project that you aren't confident that you can accomplish on your own, and if you're choosing the project you do and want to incorporate your kids, then you'll choose a project right for them as well. Even if you go out as a family with toddlers knowing full well that all the work responsibilities may fall on dad, being present together in a service context is the right thing. Play with your kids in the front yard, talk to the person you're helping, walk the neighborhood you're in, and know that presence is as powerful as the activity.
By the time my kids get to teenage years or older, I hope they have a broader worldview than I had at that age. I hope they are more compassionate, courageous, and gracious towards the diversities they'll experience. I realize that it will only happen if my wife and I embrace that for ourselves right now and take them along for the journey as we work that out. If we wait until they're older, easier, or have better attitudes towards the discomfort that is part of the journey, then we'll have an even harder time getting started than we do now.
Jason's stories inspire me to keep taking my kids with me. Jason's daughter is pushing past her fears, growing as a person, and gaining confidence along the way. And, it sounds like they are having a blast along the way. What's better than that?
While I know that embracing this may compromise achieving my own personal pursuits or cut into some much needed personal time, I think it's worth it. I would rather ride bikes with my kids or take on smaller volunteer projects than not be able to do it with them. I see this playing out with parents that are have kids getting older and I know if I'm patient, soon enough my kids will be on a similar level and ready to blast past me. I think it gets really fun then.