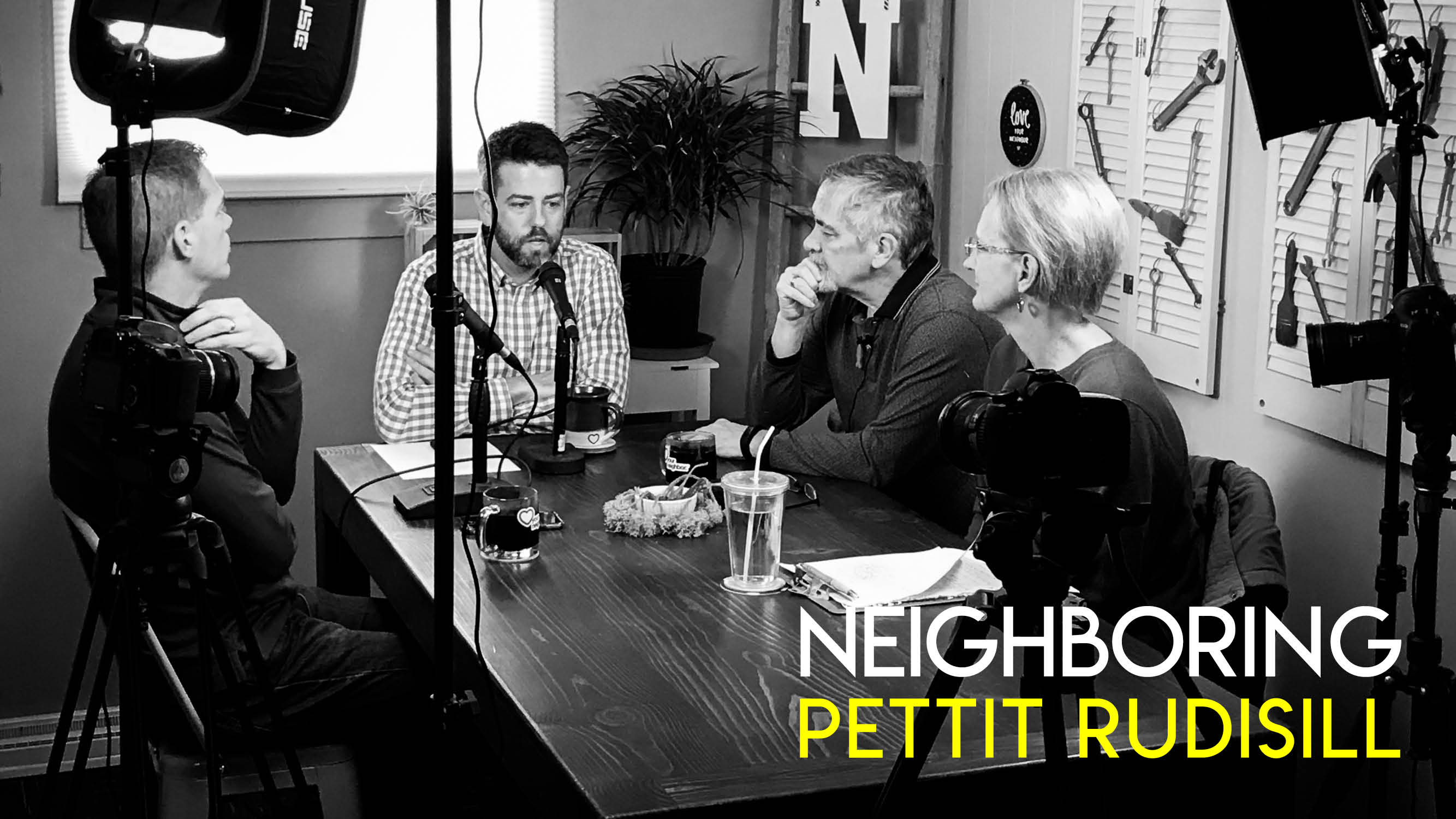 Part 5 of a 5-part series where we interview the five neighborhoods that NeighborLink has invited to part of a 2019 comprehensive research project. Our desire is to learn what makes a healthy neighborhood healthy. These five Fort Wayne neighborhoods have been chosen for their unique socio-economics, demographics, geographic influences and levels of neighbor engagement at the association level.
Mark, Laurie, and Randy joined NeighborLink for an insightful conversation about the Pettit Rudisill Neighborhood. Laurie was born and raised in the same home that her and her husband, Randy, have been living in since 1986, which gives tremendous insight into how the neighborhood has changed and stayed the same over the past handful of decades. Mark and his wife migrated to Fort Wayne over 20 years ago and as they got involved in a southside church. Over a couple of years, they continued to move south to their current home that they purchased 17 years ago.
Pettit Rudisill is the neighborhood I know the least about and the one I'm most excited to learn about because I think it's a perfect example of a neighborhood that has definitely been impacted by socio-economic factors beginning in the last 60s, but maintains it's strong neighbor-to-neighbor connectivity and health. I drive through it almost every day as I either drop off or pick up my kids from school and travel down it's main corridor. We do a lot of NeighborLink projects in that neighborhood each year and meet some incredible, long-term neighbors there. Rudisill is one of the main east west corridors on the south side, and it is quite the boulevard with bigger homes, wide streets and mature trees covering the landscape.
Laurie shares with us that the neighborhood started to change demographically and racially in the late 60's as more African Americans began to buy homes and realtors began to scare many white homeowners out of the neighborhood with fear that their property values would suffer. Laurie's family stayed put, raised their families, and proved that the neighborhood was just fine with an increase in diversity. Pettit Rudisill may have always been the side of Rudisill Boulevard that was represented by the blue-collar working class that made up so much of International Harvester and GE's workforce, but it was and still is a great neighborhood for families looking for affordable, solid housing.
Mark, Laurie, and Randy all share that yes, there are some challenges in the neighborhood, the media often portrays the SE side of town as a collective problem and that not all neighborhoods have problems. Mark shares about how vibrant and full of young life the neighborhood is and how his family has grown up benefiting from the neighborhood. "People are people," Mark shares, which is so true. Everyone is trying to do their best with what they have and search for a quality of life that meets their desires. We all want to be known, loved, cared for, and part of something.
Pettit Rudisill is a solid neighborhood with great neighbors. I hope this project helps share the bright sides of PR and the SE side of Fort Wayne to begin changing the narrative that our community believes about the southside. PR talks about the increased investment of outside groups, new neighbors, and a major infrastructure project that the City of Fort Wayne is going to start this summer. With a huge increase in housing activity just to bit further to the west on the same street, I can imagine PR is going to be on the come up really soon.
We're looking forward to our next phase of the 2019 research project, which includes a two-hour workshop with neighbors from each of the five neighborhoods: North Highlands, Williams Woodland, West Central, Hoagland Masterson and Petite Rudisill.