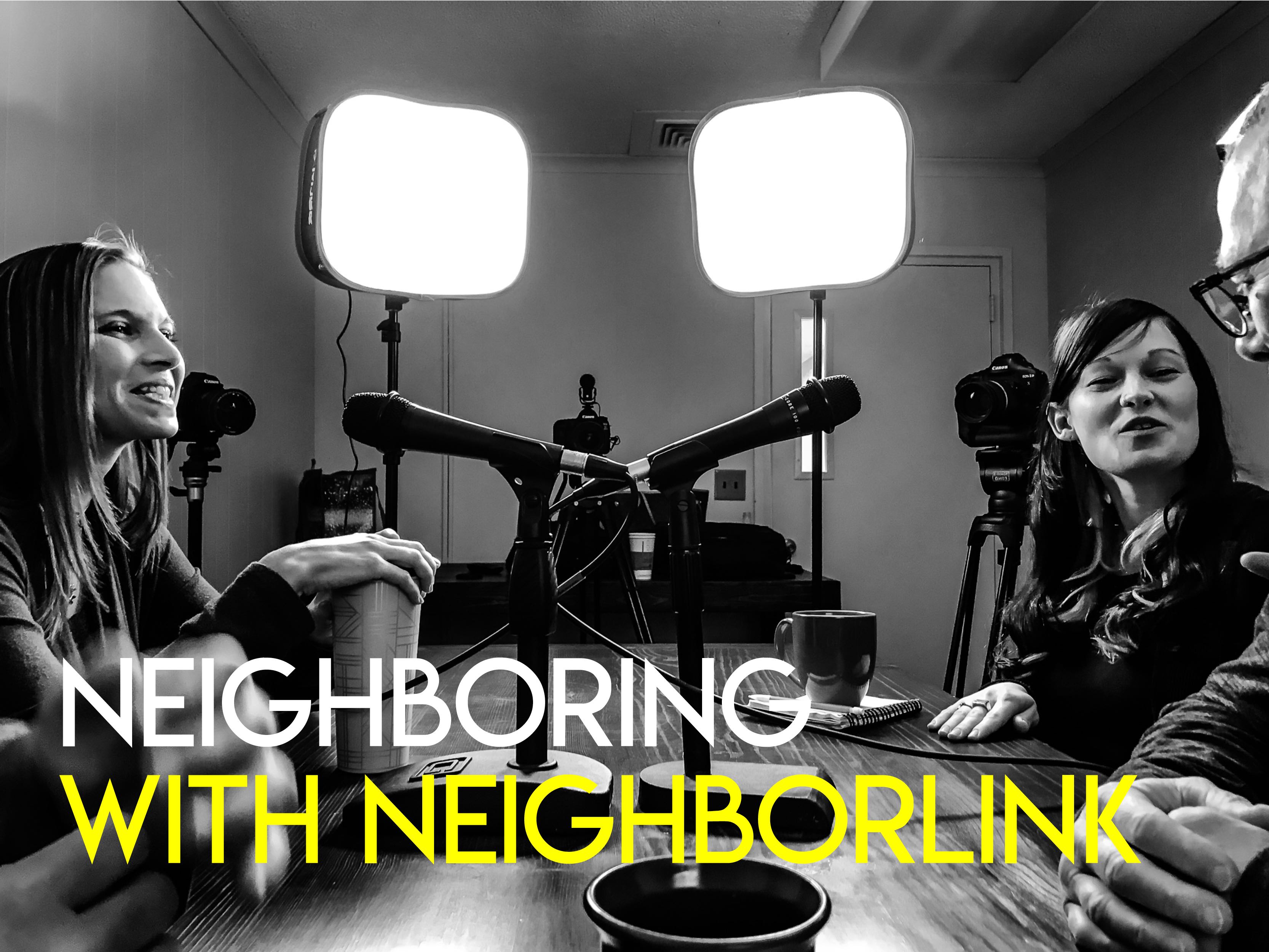 Season 1 of Neighboring was a such a thrill that we've decided to keep this podcast going and come back for a 2nd Season. Our goal is to pick up where season 1 left off by continuing to ask interesting guests what it means to be a good neighbor in their context. In addition to asking individuals what it means to be good neighbors, we're going to be asking others what makes a healthy neighborhood, healthy, which is a question we're asking more and more as a team at NeighborLink.
We're in the business of helping individuals sort out what it means to be a good neighbor as well as supporting neighborhood leaders' efforts of neighborhood development. One of the key parts of making that happen is sharing information with one another and making connections to outside resources, which this podcast hopes to do as we broadcast personal experiences with a greater audience with the hopes that ideas connect. Good neighbors share, right?
Finally, Season 2 will bring episodes where our staff sits around the table talking about our work more in-depth, and how we're wrestling with the challenges of serving vulnerable homeowners or how we're overcoming them as a team. We hope these conversations help encourage or empower our community to overcome some of the barriers they're facing in their attempts to love neighbors through service.
We do just that in Episode 14. We begin the episode giving a more in-depth overview of what NeighborLink does as an organization and transition to a round table discussion with just a few of our staff members who introduce themselves as well as share about what it means to be a good neighbor from their perspective. I hope you'll tune in to meet some of the new NeighborLink staff members (we've added 6 new people in past year!) and hear what is getting their attention.
We'll launch a new episode every Thursday through the summer or beyond.